Rediscover your personal tales.
Are you longing to live your full purpose?
As a certified healer and medium, I communicate with the energies around me, through all my senses.
I was born sensitive and since I was educated Clairvoyant Medium and Healer have, I rediscovered my clairvoyant abilities and found that I have always had spiritual experiences.
Some very beautiful with fairy-like creatures and others more frightening.
But when I wasn't met in my experiences as a child because the adults couldn't understand them, I shut down my abilities.
When I rediscovered my abilities, that had only been dormant, I could finally experience the beautiful world I had longed for.
I want others to find their way back to their true sensitive nature, filled with joy and magical experiences.
Through recent years of studies in Feng Shui and astrology, I have invented my own system and through this further developed the classic horoscope.
The Clairoscope as I call it is the starting point for my readings and consists of several different elements taken from different wisdom systems around the world.
This means that I use my intuition to convey the messages you need to hear right now, among other things with the help of the movement of the planets through the zodiac and oracle cards.
With a Clairoscope you will be able to rediscover your strengths and stand by yourself exactly as you are.
I draw inspiration from, among other things, the magical fairytale universe. But always with a down-to-earth and useful starting point.
A Clairoscope is a method to get deeper into your personal tales.
I always pray that the messages and healing may come from the highest place to the highest good for all.
Read more about the Clairoscopes here
Try my Oracle Cards
Legend of Avantis is an oracle card deck I have created.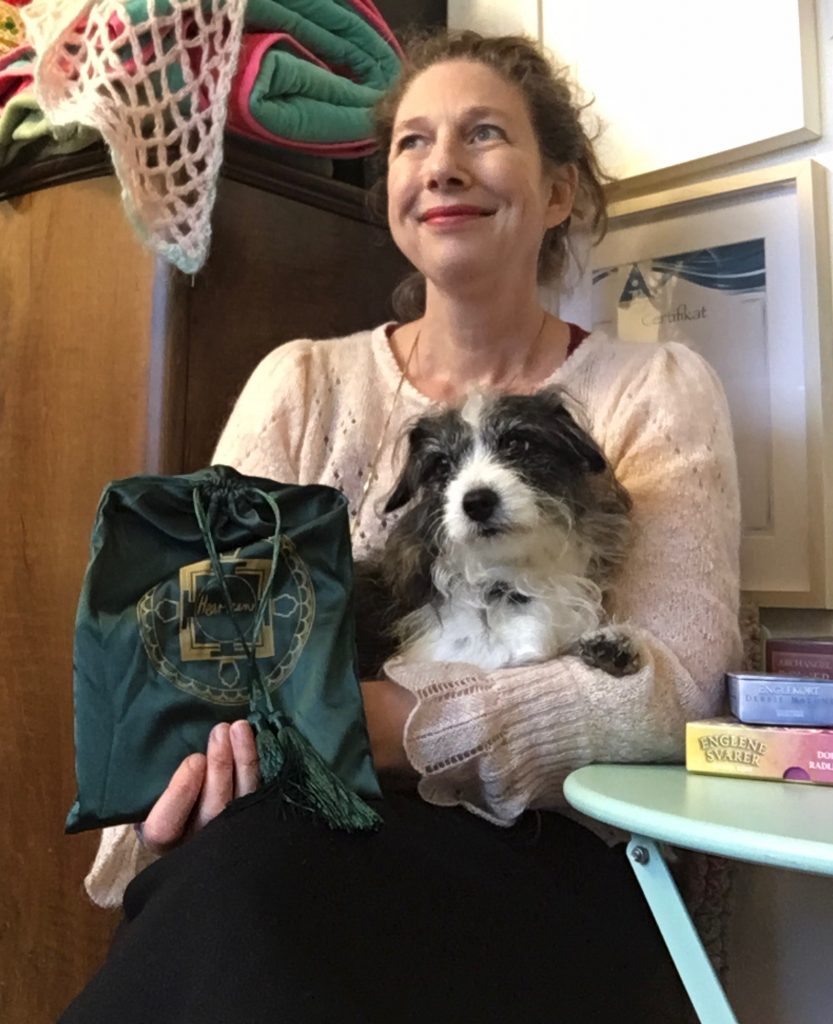 Kirstine Nielsen
Cand. phil. Communication, Aalborg University
Examined and certified Clairvoyant Media Healer and Clairvoyant Counselor
Online Education in Family constellations and Systemic constellations (ISFO)
I am on a constant journey of knowledge seeking, which is why there always be new merits added